QuickTime Player 10 ("X") has been out for over a year now (since the release of Snow Leopard), but some people may not know they can still use QuickTime Player 7 for some much needed features that QuickTime Player 10 did away with. Maybe the "10″ stands for the 10 reasons why I hate QuickTime Player 10. And what ever happened to Players 8 and 9 anyway? The latter is sarcasm… read on for even more sarcasm.
Sarcasm #1: Nothing I love more than overlaying my video playback with an obnoxiously large transport control interface. The Duplo of Legos for interfaces.
Sarcasm #2: Nothing I love more than overlaying my video playback with the window controls at the top of the video.
Sarcasm #3: Nothing I love more than NOT being able to select in and out points of my video with the "I" and "O" keys, and copy-and-pasting them into a different QuickTime Player window. You can frame-inaccurately trim videos in Player 10 (Edit > Trim), but you can't copy/past the trim into another video. Luscious!
Sarcasm #4: Nothing I love more than NOT being able to export and transcode out of QuickTime Player, even though I have QuickTime Pro installed via Final Cut Pro. Because Compressor should be used for EVERYTHING, right? Of course!
Sarcasm #5: Nothing I love more than NOT being able to copy a frame out of QuickTime Player and pasting that frame into Photoshop or Preview. Who needs to email a reference frame of a video to a client? Not me! Never!
Sarcasm #6: I love hitting Command-J and Player 10 sneeringly ignores my command and doesn't open up the editable Properties window for changing functions and adding values to the video itself. You're so naughty, Player 10. I just love that about you.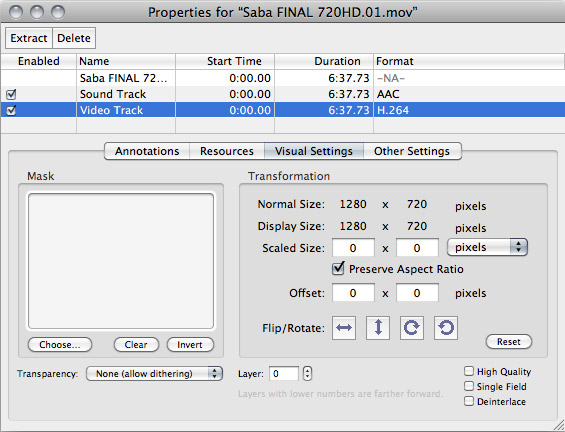 Sarcasm #7: I love that you can't use the standard editorial "JKL" keys for scrubbing through video in Player 10. Oh that's right, I love that you can't edit and copy/paste in Player 10, so no reason for having JKL keys either. Duh, stupid me!
Sarcasm #8: I love that Player 10 shows LESS information in the Get Info window than Player 7. Less is more, right? Right?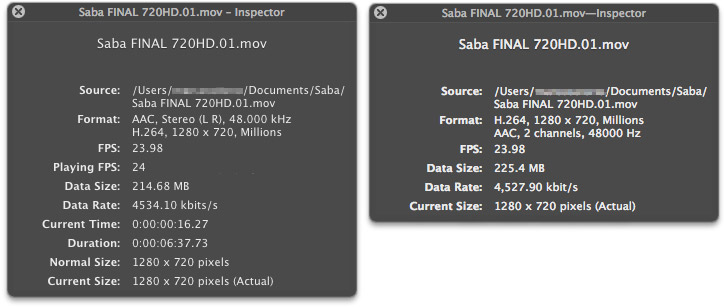 Sarcasm #9: I love that Player 10 doesn't have an "RTZ" (return to zero) and "RTE" (return to end) buttons to quickly jump to the beginning and end of the video. Because spending time finding that tiny scrub button and dragging it back to the beginning is so much fun! They should make a Nintendo Mario game of it!
Sarcasm #10: I love that Player 10 no longer has a stereo spectrum analyzer for viewing audio levels because, who hasn't come across a time when they're troubleshooting an audio issue, and the spectrum analyzer quickly confirms that the video does in fact have audio muxed into it? Audio tracks are so over-rated anyway. I mean, if they're accidentally not there, who cares, right? The Honey Badger definitely doesn't care.
To solve all these issues, drag-and-drop an old copy of QuickTime Player 7 from an old OSX installation, or download it here from Apple:
http://support.apple.com/kb/dl923
It amazes me that Apple dropped all these features and added a goofy interface to QuickTime Player 10, but that's just it… QuickTime Player 10, is truly just that… a player. So for simple editing and exporting (and sanity), use the good old QuickTime Player 7. Hopefully the release of OSX Lion will bring back some of these much needed features, as well as ditching that annoying overlayed transport interface.