Cinema Camera Webinar: Moviola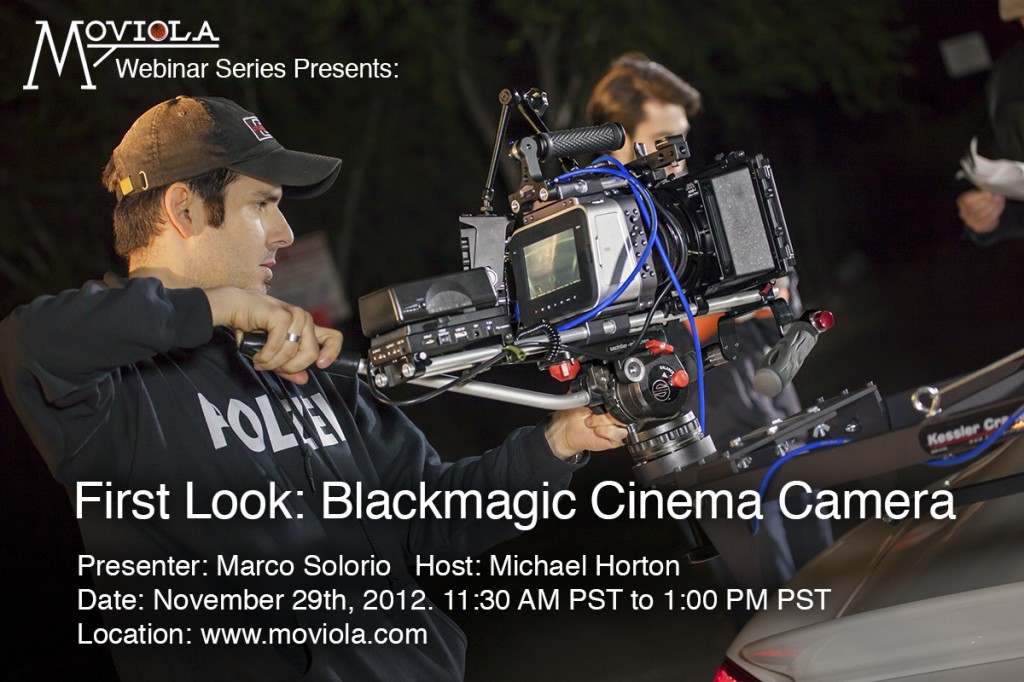 This Thurday, November 29th, 2012 from 11:30 AM PST to 1:00 PM PST, Marco Solorio of OneRiver Media will be presenting a LIVE Cinema Camera webinar, with host, Michael Horton from LACPUG over at Moviola. An entire hour is being devoted for this presentation, ranging from production to post-production, specifically for use with the Cinema Camera. After the hour-long presentation, Q&A will be opened up to all attendees.
BUT WAIT, THERE'S MORE! Blackmagic Design has given me a FREE LICENSE of DaVinci Resolve with USB dongle to give away at the webinar! That's $1000 worth of software for free! But you have to register and watch to win!
Please go to the Moviola website for more details and registration.